Just about every industry imaginable has benefited in some way from the advent of smartphone apps. Veterinary medicine is no exception. Apps can allow veterinarians, veterinary techs and office staff to communicate better, have access to vital information when it's needed, training and much more. The best part is that these must-have apps for veterinarians run on smartphones and tablets that can be carried anywhere, expanding the use of the app even more.
With so many apps on the market, the problem becomes: which one should I choose? While the answer to this question greatly depends on your own needs and the needs of your clinic, there are a few that stand out from the crowd.
DVM Cal App
This is an extremely versatile app for making many different calculations. Some of them include:
Emergency drug calculator
Toxicity calculator
Shock fluid doses
Surgical blood loss calculator
Weight/temperature conversions
In all, the DVM Cal app features 15 specific constant rate infusion calculators, 26 practical calculators, and 10 toxicity calculators. It's safe to say that this app has you covered when it comes to making important calculations.
As of this writing, the DVM Cal app is available for $4.99, and is compatible with the iPhone, iPad and iPod Touch. Click here to learn more about this app.
A Vet Tool
This is another powerful app that places a virtual reference library right in the palm of your hand. Its features include:
Information on 650 drugs
Common blood value lab results
Collection of x-ray comparisons
9 Different calculator functions
A notepad you can organize into categories
This app costs $6.99 and is available on both the iTune and Google Play app stores. Click here to learn more about this app.
Veterinary Anesthesia App
This app helps veterinarians and veterinary technicians understand anesthesia of small animals, like dogs and cats. It features a large list of anesthesia and sedation drugs and even includes an easy-to-use drug calculator.
This app is free on the Google Play app store. As of this writing, there is no iOS version. Click here to learn more about this app.
DVM360 App
This is a catch-all of apps with a bundle of features that will benefit everyone in the clinic. Some of its features include:
Educational videos/audio clips
Interactive quizzes
Participate in case studies
Interactive information on patient care, team communication and more!
Currently, the DVM360 app is free, but only available on the iPad. Click here to learn more about this app.
Merck Veterinary Manual
With this app, you can carry a 1,000 page book in your pocket. This app features:
Fully colored images
Audio/videos about hundreds of different diseases
Access to research and reports
Specific charts/graphs to help illustrate data presented in the reports.
This app will set you back $49.99 to have access to all of its features. But considering the amount of information that comes with it, it's money well spent. The app is available on iTunes and Google Play app stores. Click here to learn more about this app.
More Veterinary Apps Are Always Being Developed
By no means is this a comprehensive list of apps for veterinary professionals. There are a lot more apps out there, and more being developed all the time. But this list is a good example of some very powerful tools available on your phone or tablet.
Stop carrying around bulky textbooks, manuals and charts. Take advantage of the apps available to you and become more efficient.
About VetMEDResearch
Veterinarians: Are you a member of VetMedResearch.com? Veterinarians, veterinary technicians, hospital staff and others in the industry are invited to register to participate in research studies. Nearly all our research studies pay honorariums and/or offer prizes such as iPads, digital cameras and iPods. It takes 3 minutes to register here.
Industry Marketers and Researchers: For information about accessing the VetMedResearch.com panel, contact Robin Wedewer by email.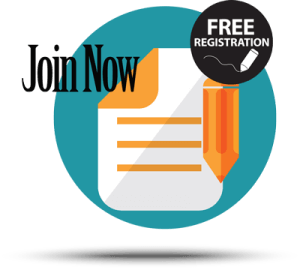 Tags: apps, veterinarians