Going to an event as big as the North American Veterinary Conference (NAVC) can seem like a daunting task. The large number of veterinarians, veterinary technicians, practice managers, students and exhibitors can make you feel a small fish in a big pond. But that doesn't have to be the case.
With a conference as large as the NAVC in Orlando, Florida, it's important to have a game plan before you arrive. Planning ahead will ensure that your time is well spent and you can get the most out of the conference.
Before going, talk with anyone else in your veterinary practice who is also going and form a game plan. Your practice's veterinarian/s will probably give you guidance on what your goals for the conference should be.
Network
Like all professionals, veterinary technicians need a solid network to learn, grow and help others. Networking doesn't just mean looking for someone to send your resume to when you need a job (although that is part of it).
Networking should include getting to know other veterinary technicians in all specialties. These are colleagues you can look to for mutual support. Get to know the vendors of the supplies and equipment your veterinary practice uses. These contacts can be invaluable when you have questions about a new or existing product. Having a direct contact with the vendor also means you can go to them directly for support.
Also, talk with veterinarians in other specialties than the practice where you work. They can be used as a resource in the future when you need advice or someone to bounce ideas off of. And while networking is about more than just finding your next job, having a couple of close contacts with veterinarians will not hurt you if you find yourself looking for work.
Learn
As a veterinary technician, you're on the front lines of caring for patients. This means you need to keep your skills up-to-date, learn new procedures and stay informed about new breakthroughs in veterinary medicine. This will make you a better veterinary technician and you'll be a more valuable asset to both the practice and the patients.
Because the conference is right around the corner, perhaps you've been able to sort through the different continuing education (CE) classes and pick ones that are right for you. But if you haven't decided yet, ensure that the CE classes you do choose will fulfill your state's licensing requirements. Further, if you're looking to specialize, find continuing education classes that meet the requirements for that specialization.
Whatever continuing education classes and workshops you decide to take, make sure you get the proper documentation so you can get credit for your time. Visit the NAVC conference website to learn how to properly document your credits: http://navc.com/about-us/continuing-education/.
Stay Focused On Helping Patients
As big as the NAVC conference is, you should stay focused on the big picture: better serving your patients. After all, they are why you became a veterinary technician in the first place. This is a great opportunity to advance your career within the span of a few days.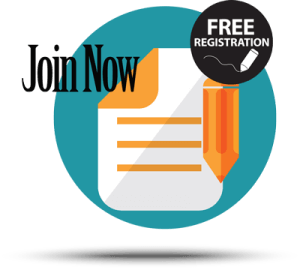 Tags: conferences, tips, veterinary technicians