The Fourth of July can be a tough holiday for animals.  The AVMA has a nice blog post with advice to keep pets safe during the celebration. These cartoons are inspired by that post.
Take a current photo of all of your cats, dogs, and horses – just in case.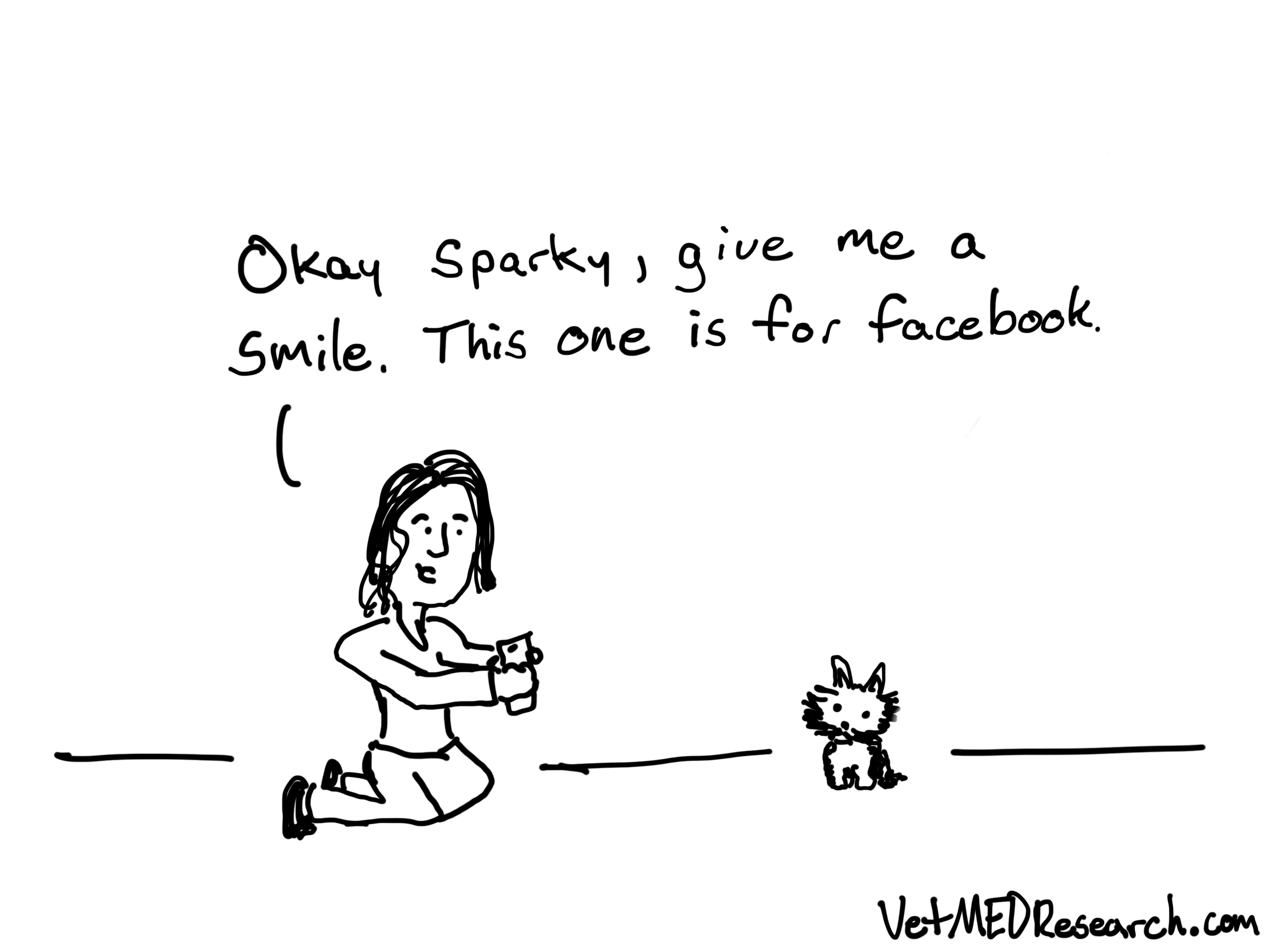 Consider putting your pets in a safe, escape-proof room or crate during parties and fireworks.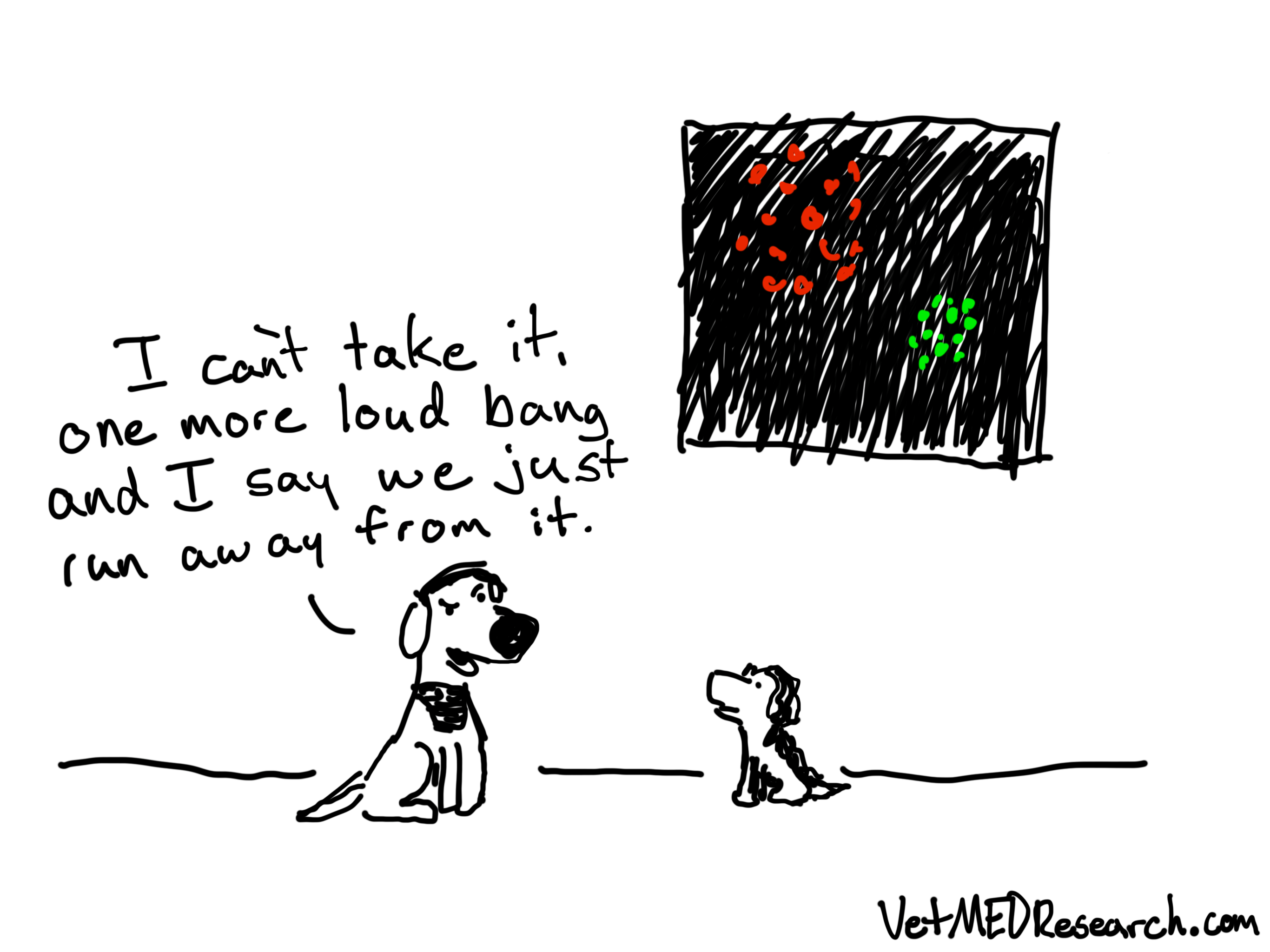 Leave your pets at home when you go to parties, fireworks displays, parades, and other gatherings.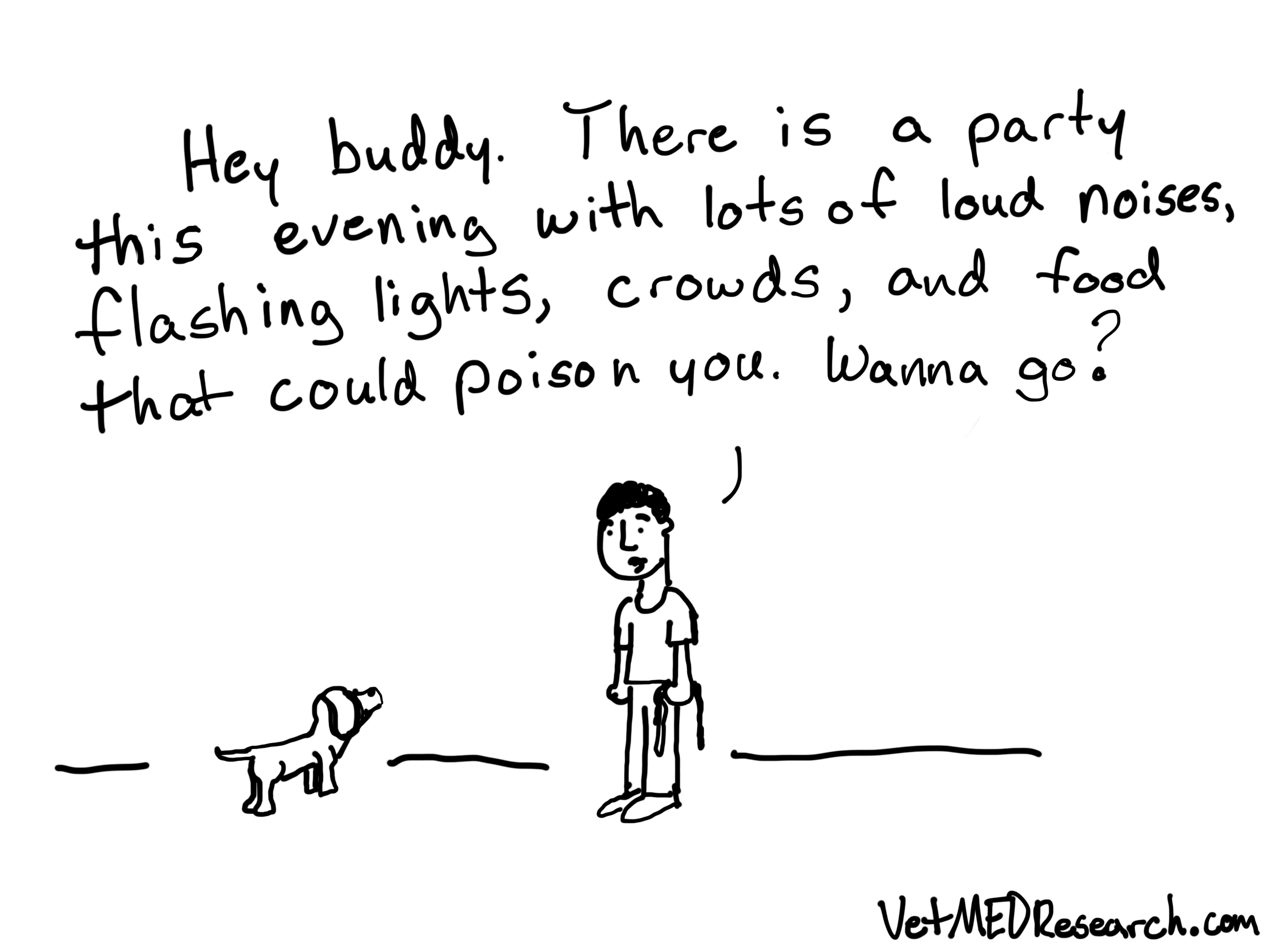 Like the cartoons? The full collection is available for download.